Making a big name in the industry by offering quality-marked assortment of Indian Spices and Indian Fresh Vegetables...
About Us
Backed by our Proprietor, Mr. A.R.Dayasagaran, we, Sri Srinivasa Exports, have gained a reputed position as a trustworthy exporter, supplier and trader in the field of rendering Indian Spices, Indian Fresh Vegetables, Totapuri Mango, Whole Millet, Parboiled Rice, Pink Guava, Indian Farm Fresh Vegetables, Fresh Red Tomato etc. He, in real terms, is our guiding light, following whose footsteps, we have established a strong foothold in the market and have been winning our customers' hearts since then. We have always been great at our work and this is why; we are seen upon as a business entity to trust in times of urgent and bulk orders without giving a second thought about quality. By associating with reputed food producers and farmers, we ensure that we always have a good stock of aforesaid and more food products available with us. Each action we take to fulfill their requirements is conducted on the grounds of morality to bring smiles to our customers' faces and win their trust.
Reasons To Choose Us
Following are the reasons that make us a company worth relying upon-
Decisions Guided by our mentors, our employees focus on the big picture and take steps in the directions that are good for the company and customers for the longer run.
Strategies We always make strategies that are flexible and can be molded as per the changing market trends.
Effective Communication We keep interacting with our customers on regular basis to ensure that they are always updated with the status of their orders.
Trustworthy We are a company of our words. Our customers trust us because we always keep the promises that we have made to them.
Stock Management
Stock management has always been a priority at our company. Therefore, we associate with companies that are always ready to provide us the best assortment of Indian Spices and Indian Fresh Vegetables. By managing our stock efficiently, we are able to cater the bulk and urgent orders of our customers within the stipulated time frame. Our stock management personnel along with product sourcing people, we have gained the ability to maintain a perfect balance between demand and supply.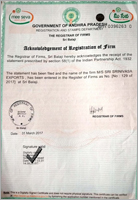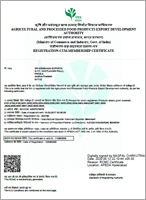 Get in touch with us